Now that we are halfway through 2020, I think it's the right time to share what is definitely trending in the world of kitchen design. Before I get into it, let me just remind everyone that trends, of course, are defined as something that is popular for a certain period of time – while interior design trends do seem to last longer than fashion trends, they still aren't popular forever.
So I am a big believer, and I have often publicly said, that while trends can absolutely inspire you and may be worth incorporating into your own home, you should still design a kitchen, or for that matter your home, in the style that you love, especially if you have no intention of moving anytime soon.
That said, I'm in a colorful mood, so let's start in the world of color!

Trend #1 – Big Bold Colors
Black is still holding strong this year, whether that's your walls, countertops, or in particular, your cabinetry.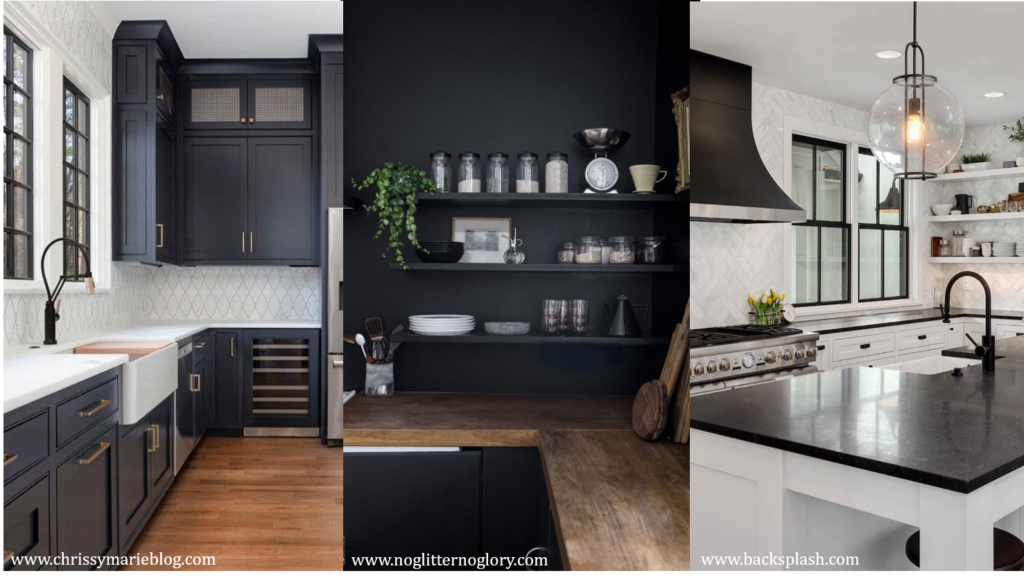 If you like the look of black cabinetry but worry that it will make your kitchen feel small or cramped, consider just using this color on your lower cabinetry and pairing it with a lighter color for your uppers. Or pair a darker countertop with those lighter cabinets – contrast is definitely in this year as well.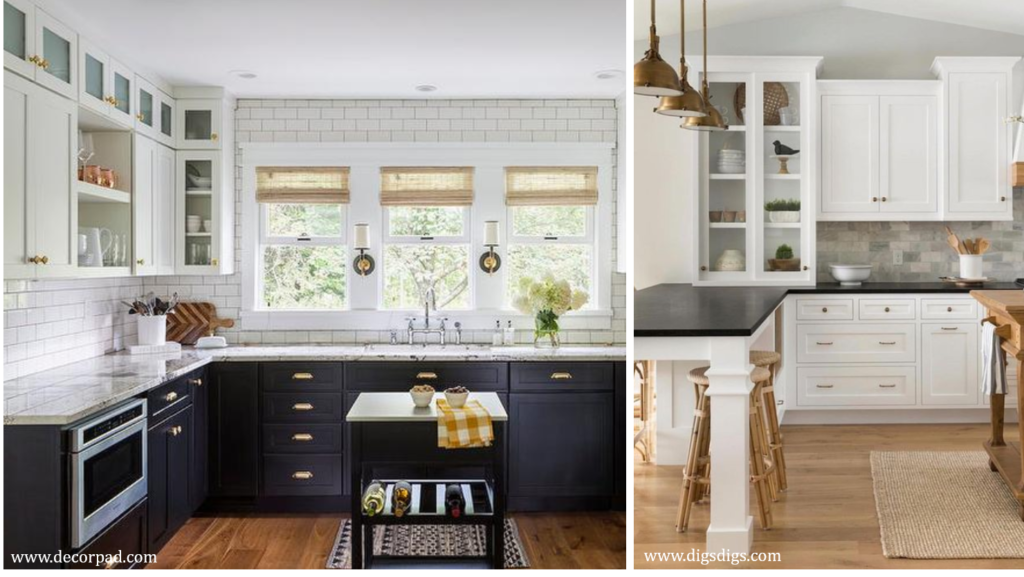 Now, if black is just too much for you, consider navy blue, which is still a big color trend in 2020 just as it was in 2019, and other jewel tones are still holding strong, including emerald green and even plum. Bright colors are also big and I'll be sharing more about how those bright colors are being used momentarily.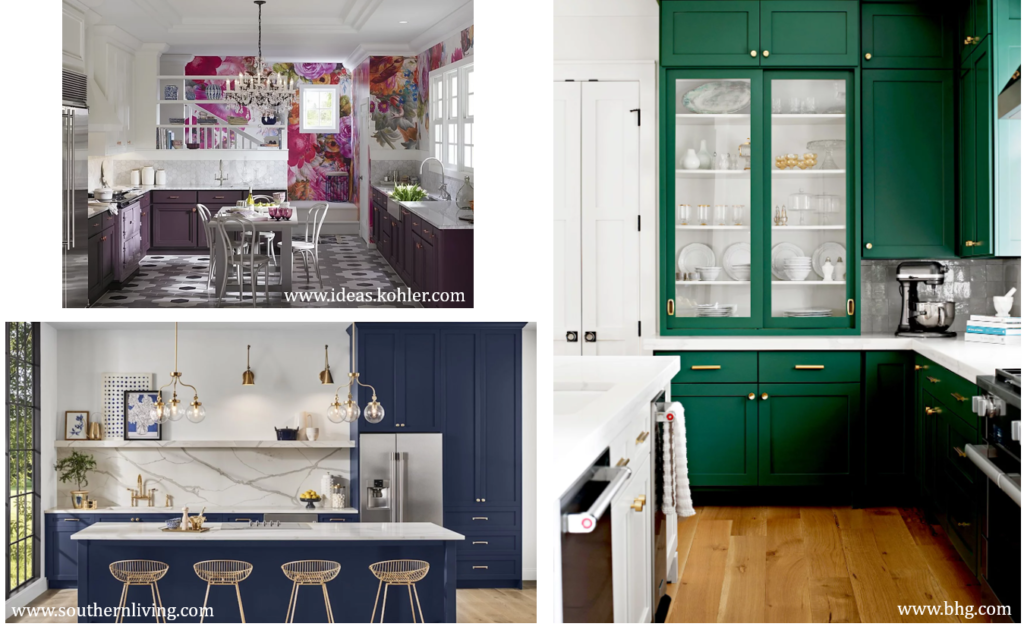 Trend #2 – Warm Finishes
Now on the opposite side of the spectrum, warm finishes are really on the rise in kitchen design right now, including beiges, browns, copper, and warmer grays.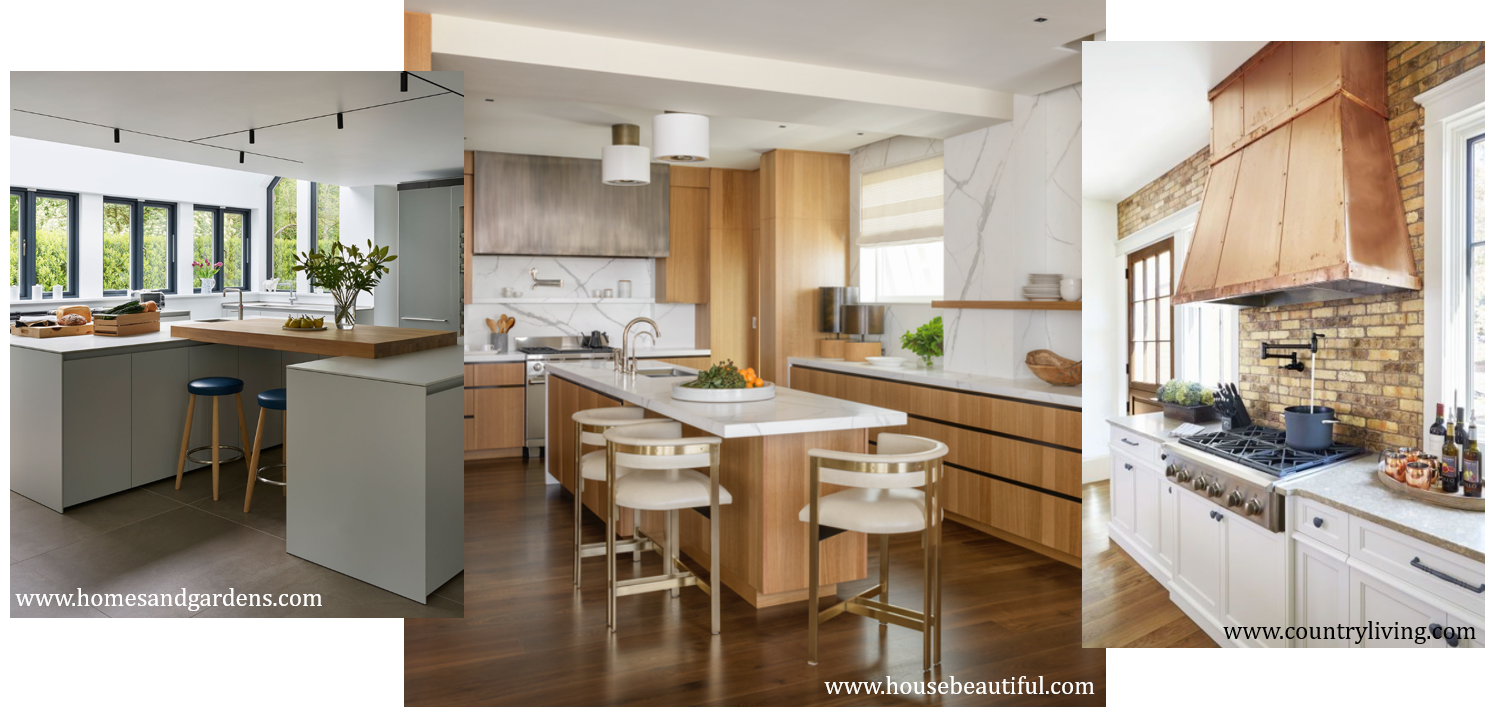 This really is a continuation of the natural, organic trend that has been around for a few years and continues to be in 2020 with the use of natural materials like jute, rattan and bamboo. Walnut finishes on cabinetry is especially on trend, and if you like that look, consider using a higher end euro style laminate that can look like the real thing. There is no question that a walnut finish creates a feeling of warmth and luxury and paired with brass and white countertops, it's definitely a winning combination.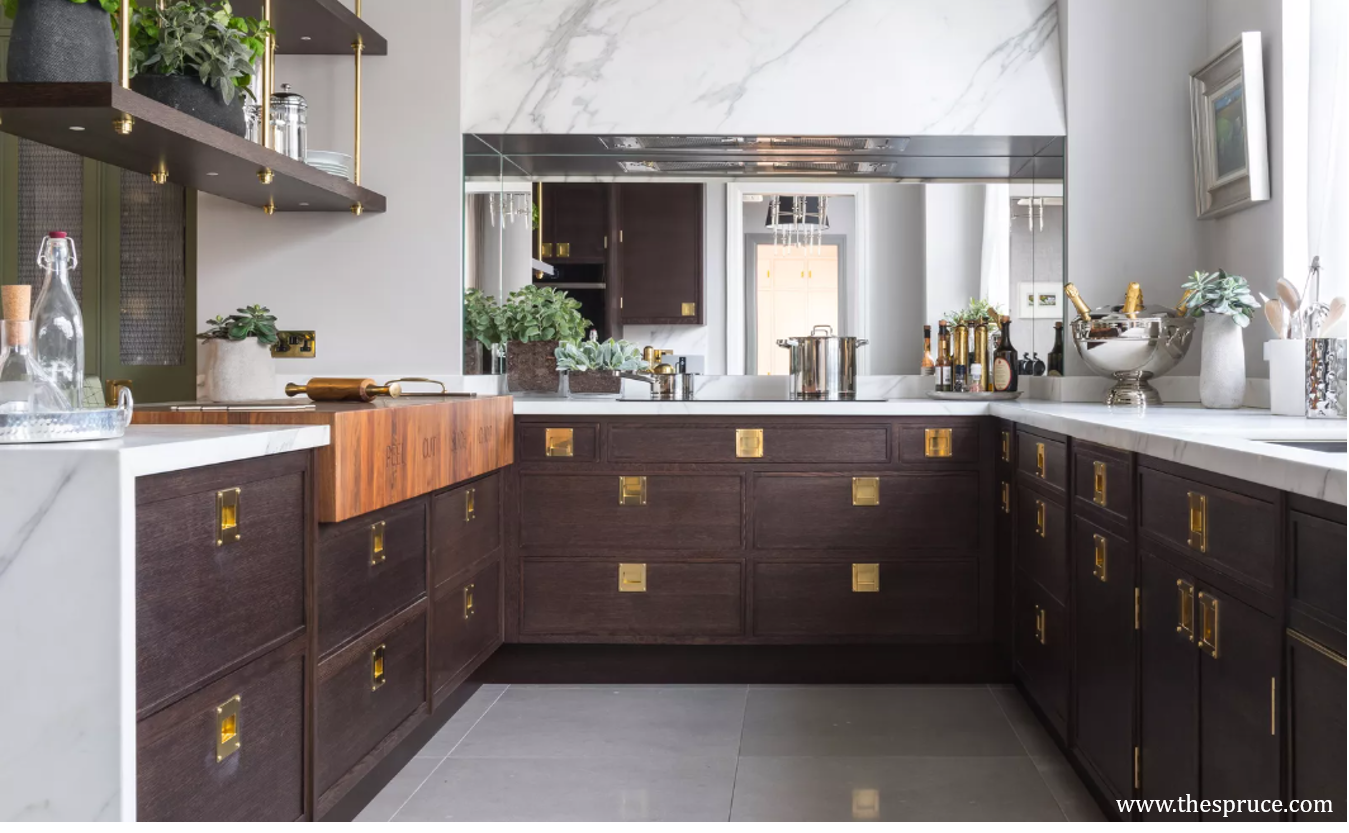 We aren't just seeing walnut finishes on cabinetry, walnut wood countertops are also making a big showing.
Additionally, while wood is still a popular flooring choice, we are seeing more ceramic and porcelain tile being used in warmer colors – whether that's tile that looks like wood, or stone, these materials are growing in popularity once again.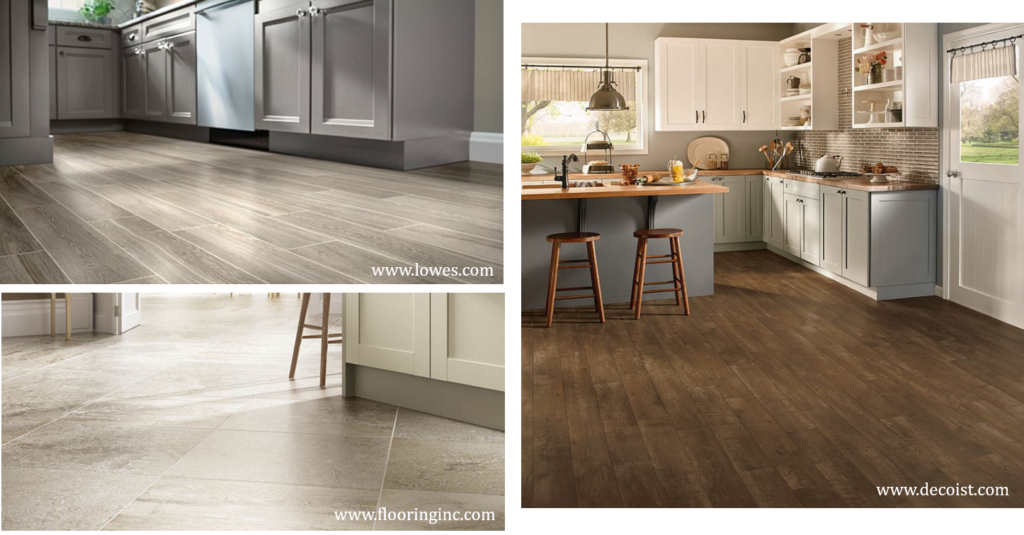 Trend #3 – Bright Colors
Last year, in my 2019 Kitchen Trends YouTube video, I discussed the trend of brightly colored ranges and range hoods, and although these elements are still trending, we are also seeing pops of bright color in places like the kitchen island, backsplashes, window treatments and artwork.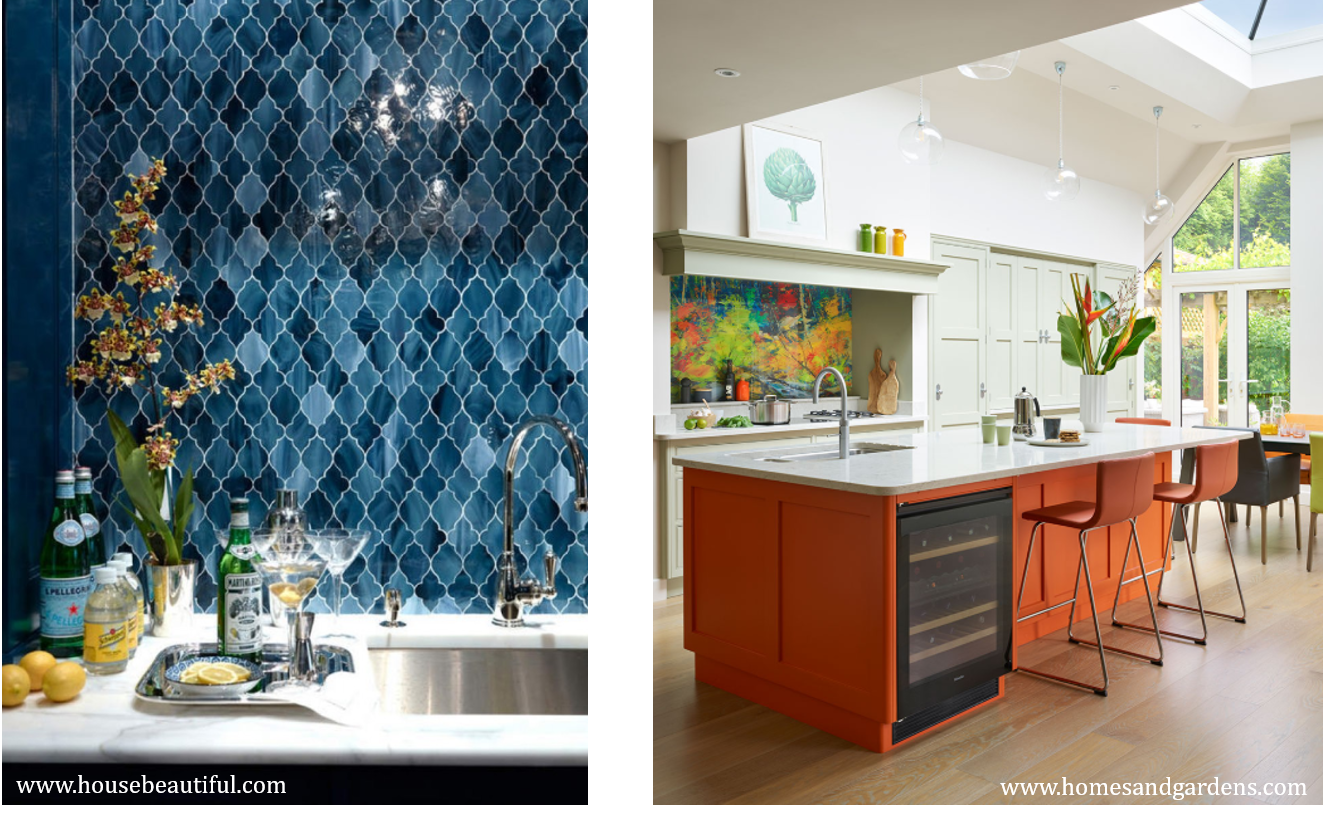 While some are saying that white kitchens are on their way out, I personally feel that white kitchens are timeless and will remain so, but a great way to make a change is to bring in some bright color to your white kitchen through the elements I just mentioned, or you can simply warm up those white cabinets with a warm wood countertop or wood open shelving.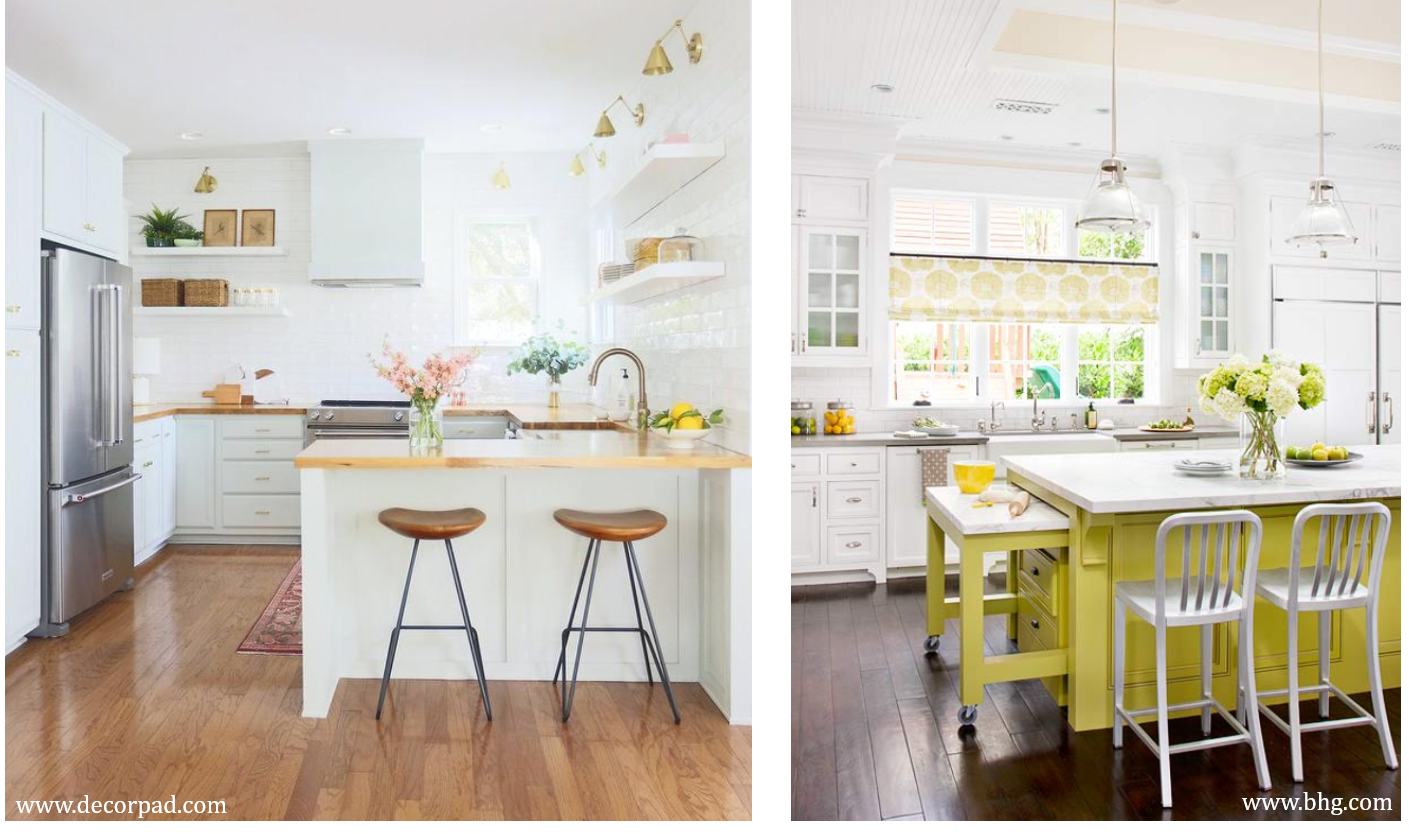 Moving on to metal finishes, while brushed brass is still holding strong, this year's trend is more about throwing out cabinet hardware all together and going with push to open doors instead for a more streamlined, pared-down, contemporary look.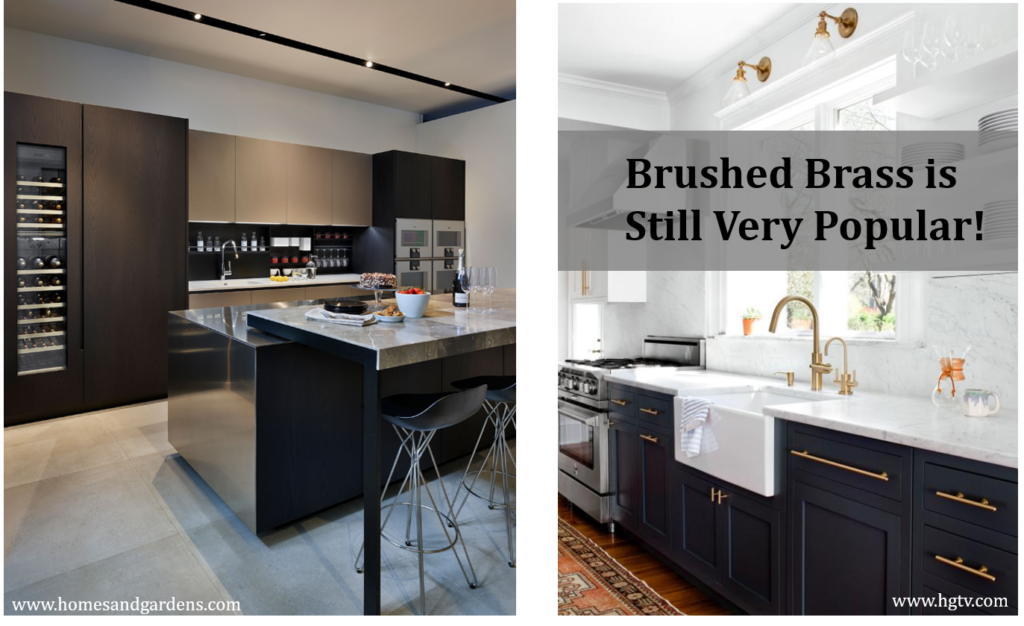 Now, if you can't imagine getting rid of your hardware, definitely consider mixing metals in your kitchen – while this approach has been trending for a while, it seems to becoming even more popular this year – mixing metals is definitely one of my favorite techniques for any room of the home, including the kitchen.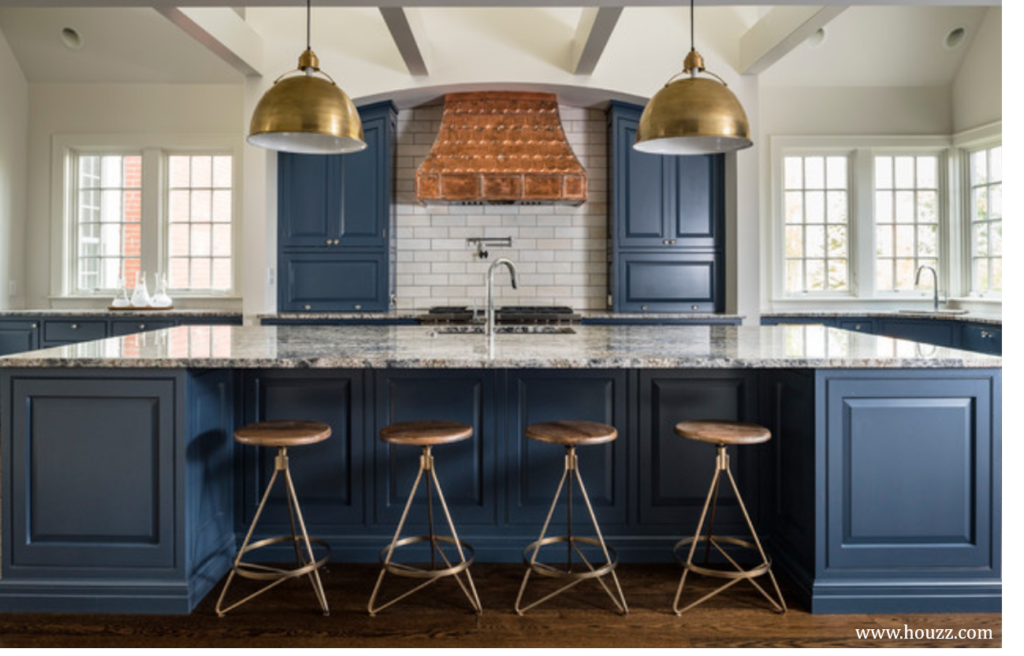 Trend #4 – Improved Functionality
Moving on from color, let's now talk about functionality. In terms of cabinetry, there is more of a focus than ever on maximizing cabinet storage, so we are definitely seeing a continued rise in smarter storage solutions, such as pull out pantries, appliance garages, tray and drawer dividers, and pull out spice racks.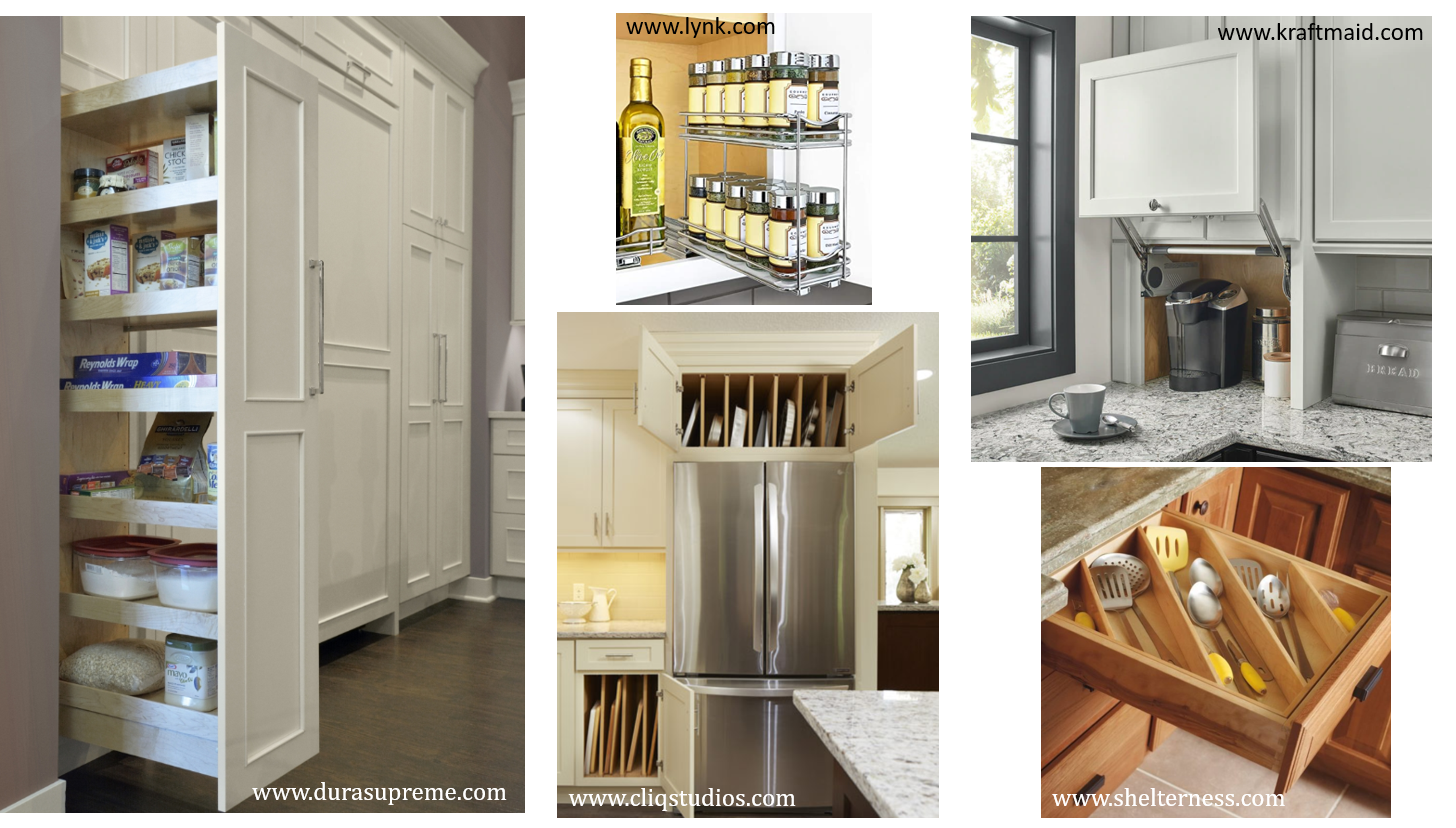 We are also seeing more under-counter appliances, again in line with the more streamlined, integrated trend. If you have the room, butler pantries, where you can add in an extra dishwasher and prep space, are continuing to trend in larger homes.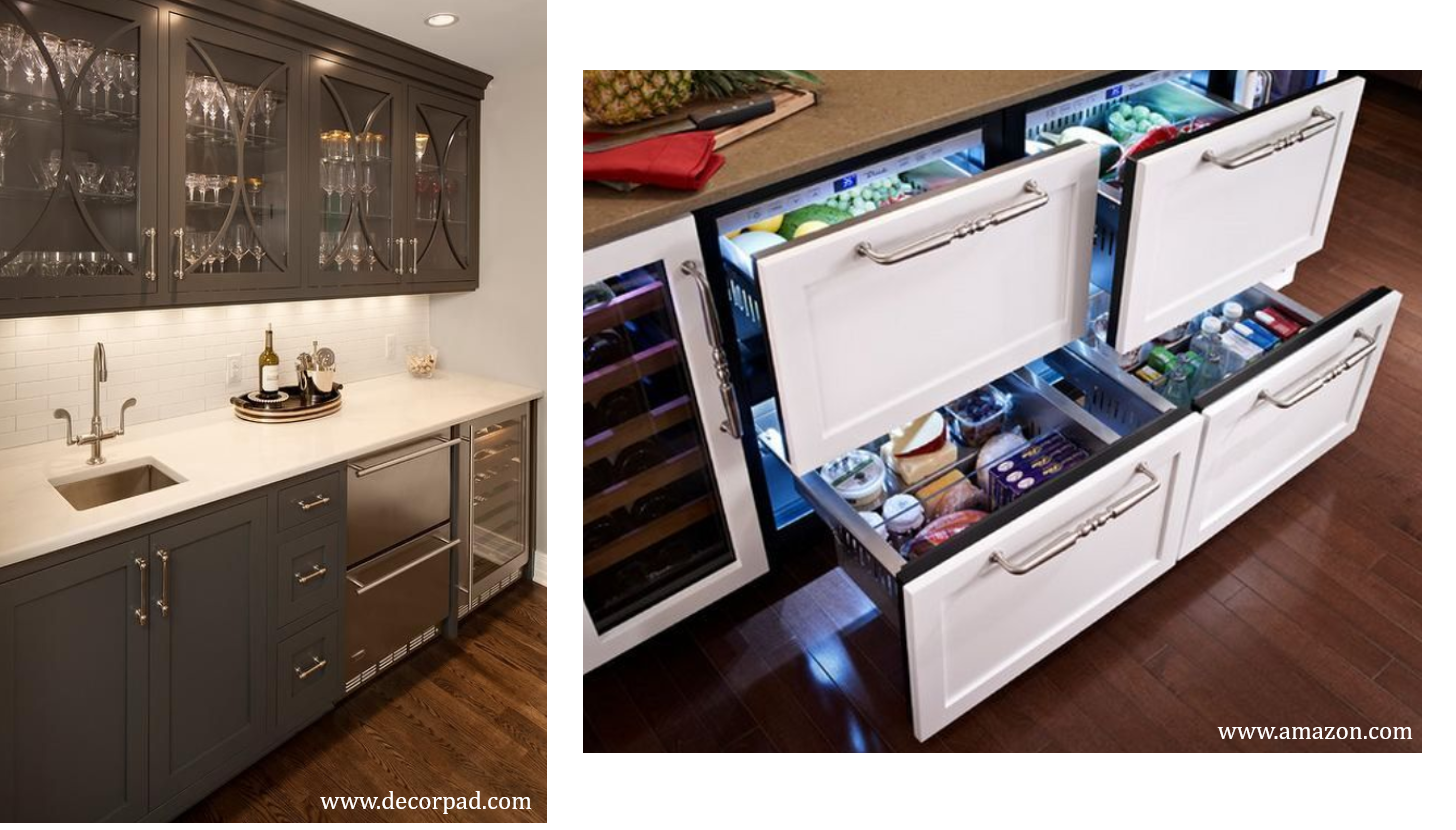 Trend #5 – Double Kitchen Islands
Speaking of extra prep space, there is a big emphasis on kitchen islands right now, either in making your island a focal point, or by adding a second island, if you have the space for this. Double islands have become the latest in luxury kitchen design, whether they are side by side or parallel in a larger open floor plan. Double islands provide a convenient way to divide activities like meal prep and serving, or meal prep and a place for your kids to do their homework. You can also use the additional island to install an extra sink, such as an auxiliary sink, which is always an appreciated upgrade.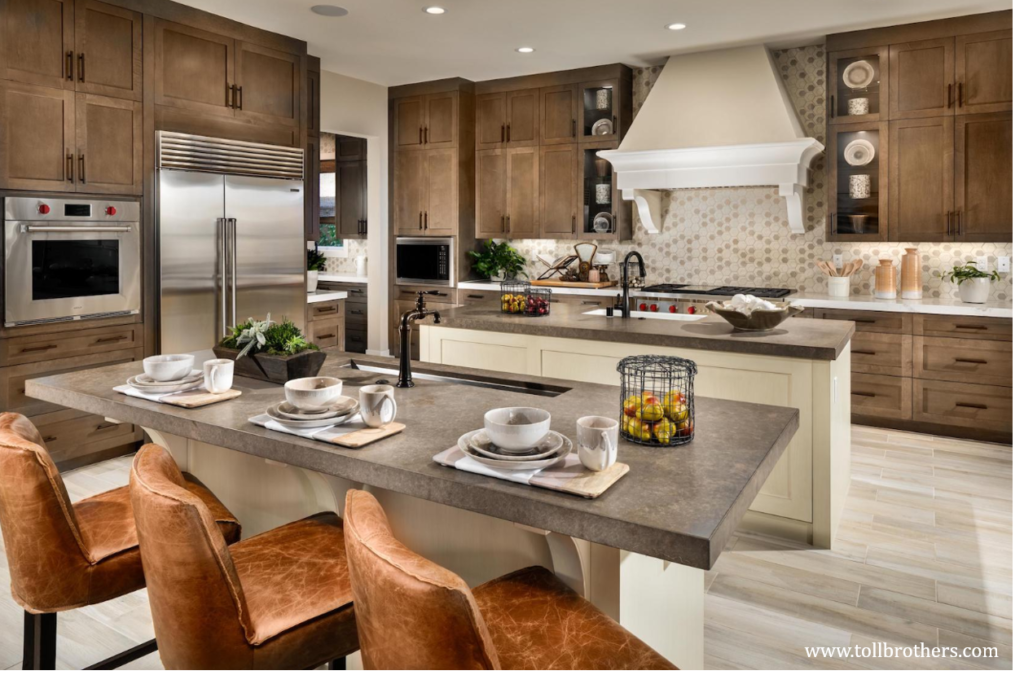 Trend #6 – Open Shelving
One of my favorite trends this year, by far, is the increased use of open shelving. I absolutely love open shelving in a kitchen and it seems that others are catching on to why open shelving is so great both functionally and aesthetically. Functionally, it makes getting to your everyday dishes so much easier, especially while you are cooking, and aesthetically it really helps to visually open up and brighten your kitchen, which is a especially great thing if your kitchen is on the smaller side.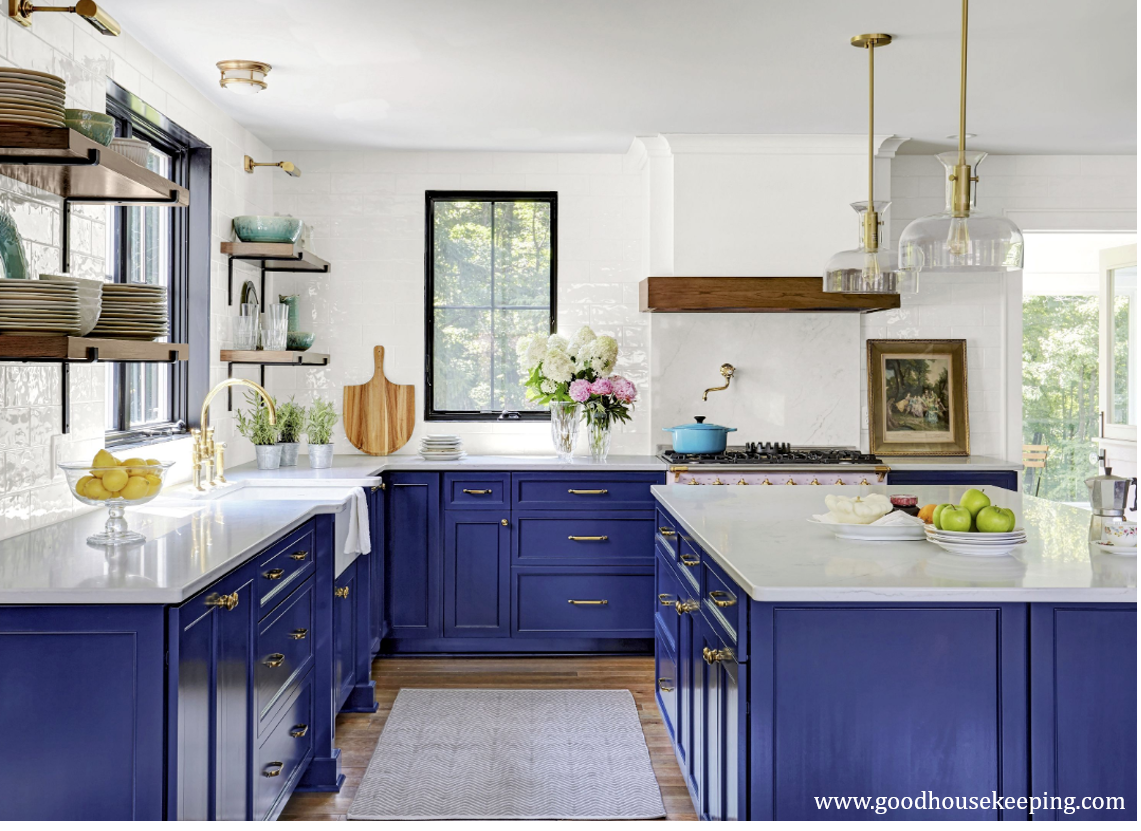 Interestingly, it seems that it's the aesthetics driving the primary reason for this trend, but not only for the reason I just mentioned. Let me explain – kitchens can often read rather sterile, so this year, consumers seem to be looking to add more of their own personality by curating their kitchens along with the rest of their home.They are doing this by adding unique accessories to their open shelving, such as artwork, antique china, beautiful glassware, etc.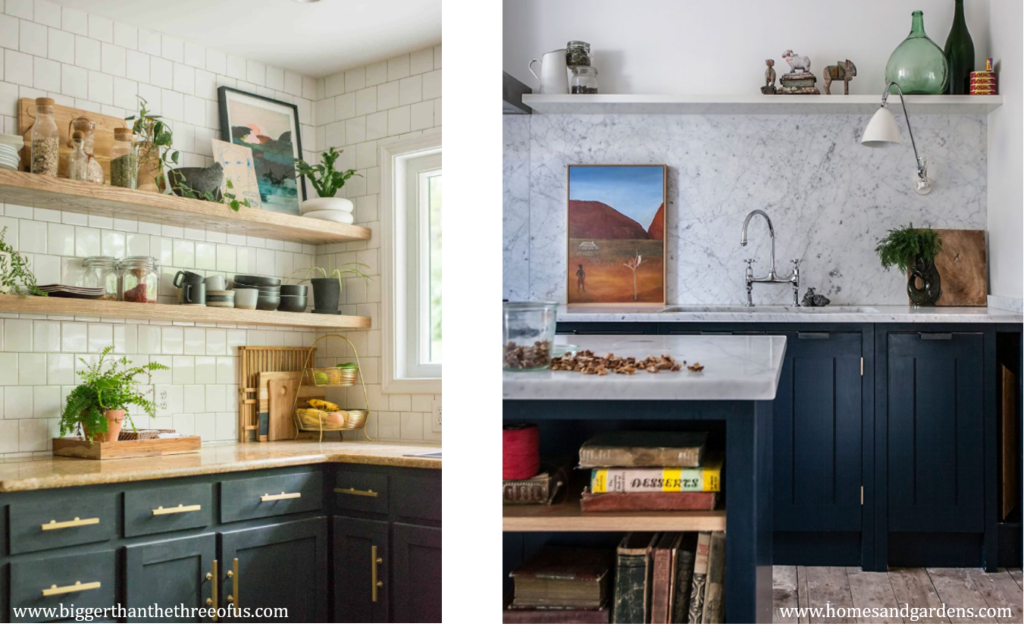 Trend #7 – Accent Lighting
And to highlight that beautiful open shelving and those unique accessories, consider using accent lighting, which brings me to my next trend for 2020. We are definitely seeing a real focus on lighting right now in kitchen design, particularly accent lighting. If you've taken any of my courses, you know how much I love lighting. Interior glass cabinet lighting, LED strip lighting on open shelving, and/or artwork lighting are easy ways to up the wow factor in your kitchen.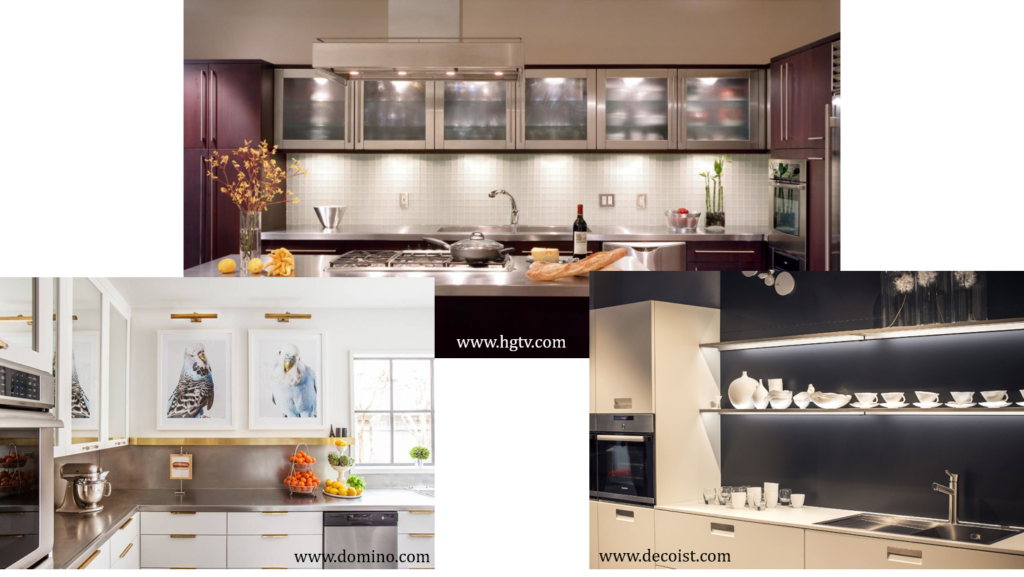 Trend #8 – What's Hot in Countertops, Backsplashes, Ranges, & Hoods
Last year, concrete counters were trending, but this year, quartz seems to be the big leader along with other low maintenance countertop materials. People still want beauty, but they also want low maintenance. Quartz definitely delivers on both given its durability, anti-microbial features and ability to replicate high end stones such as marble.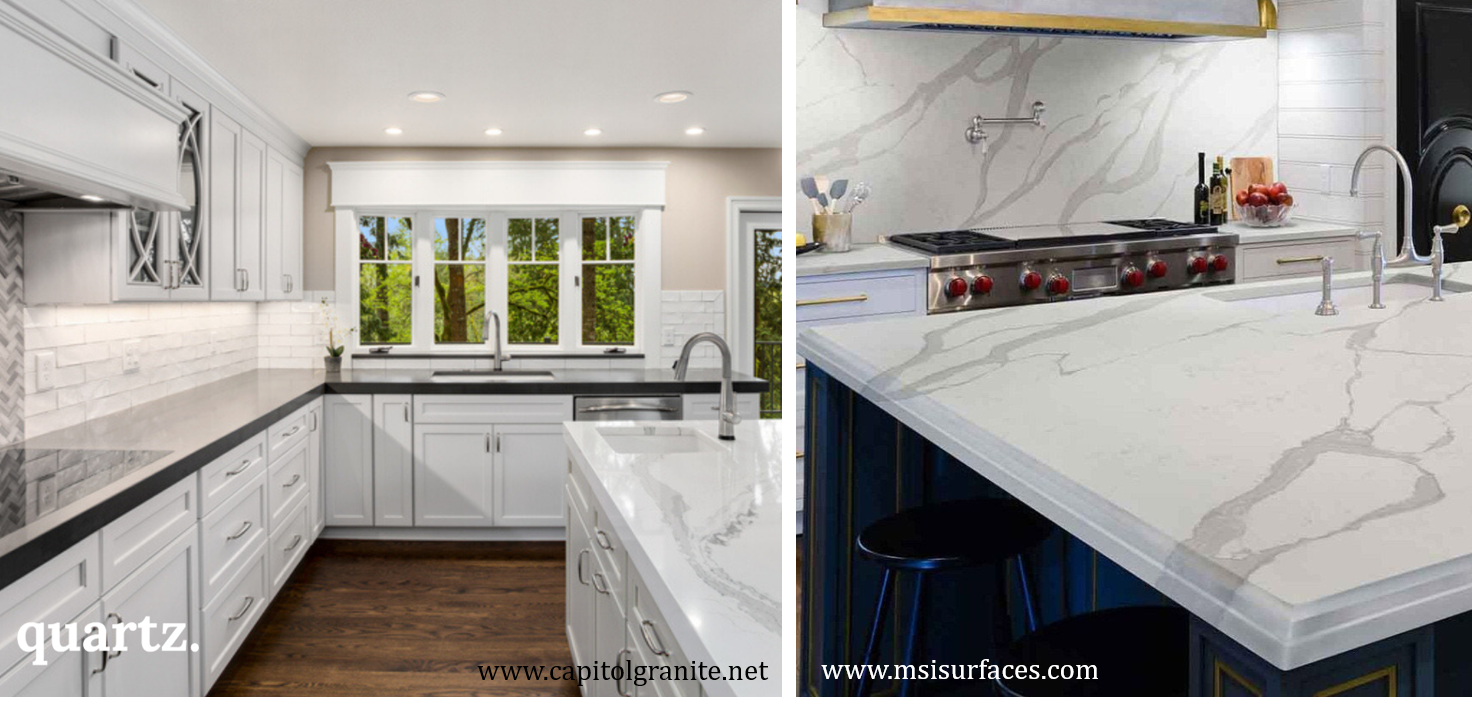 In terms of backsplashes, apart from brightly colored backsplashes, more clients are choosing to extend their countertop material all the way up their walls, whether that's large slabs of quartz or granite, stainless steel or wood – not surprising, as this adds to the more stream-lined trend I spoke about earlier.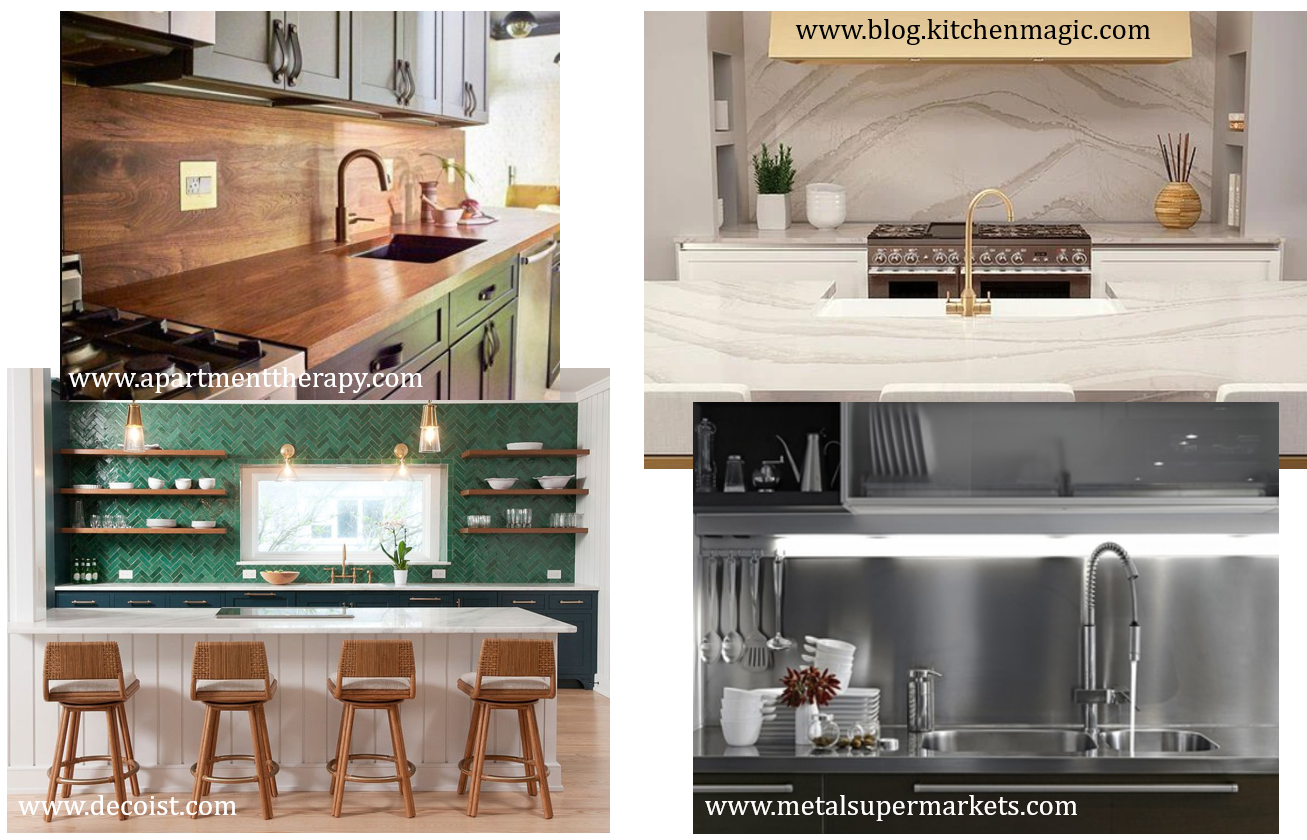 Paired with open shelving this is a gorgeous, luxury look for any kitchen.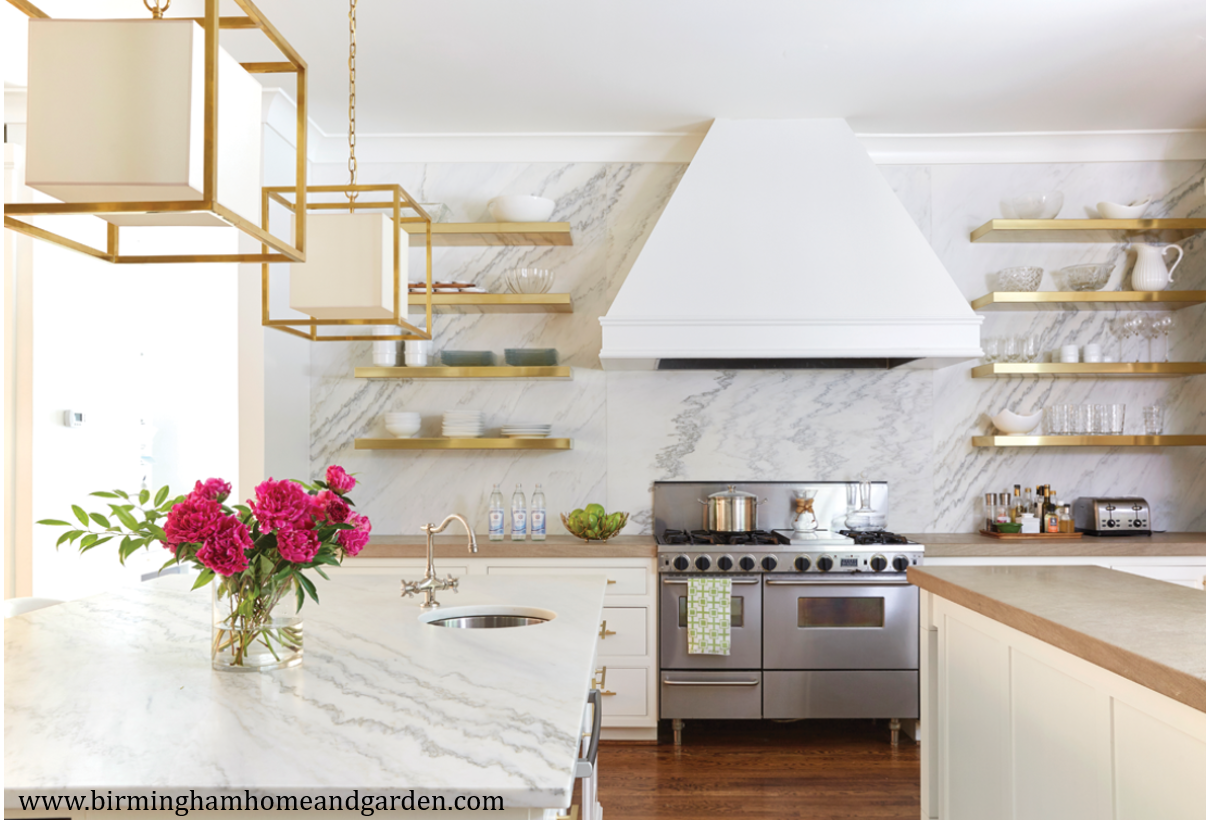 For range hoods, as I mentioned earlier, while bright colored range hoods are still enjoying their moment in the sun, it seems that this year, custom steel range hoods are stealing the show!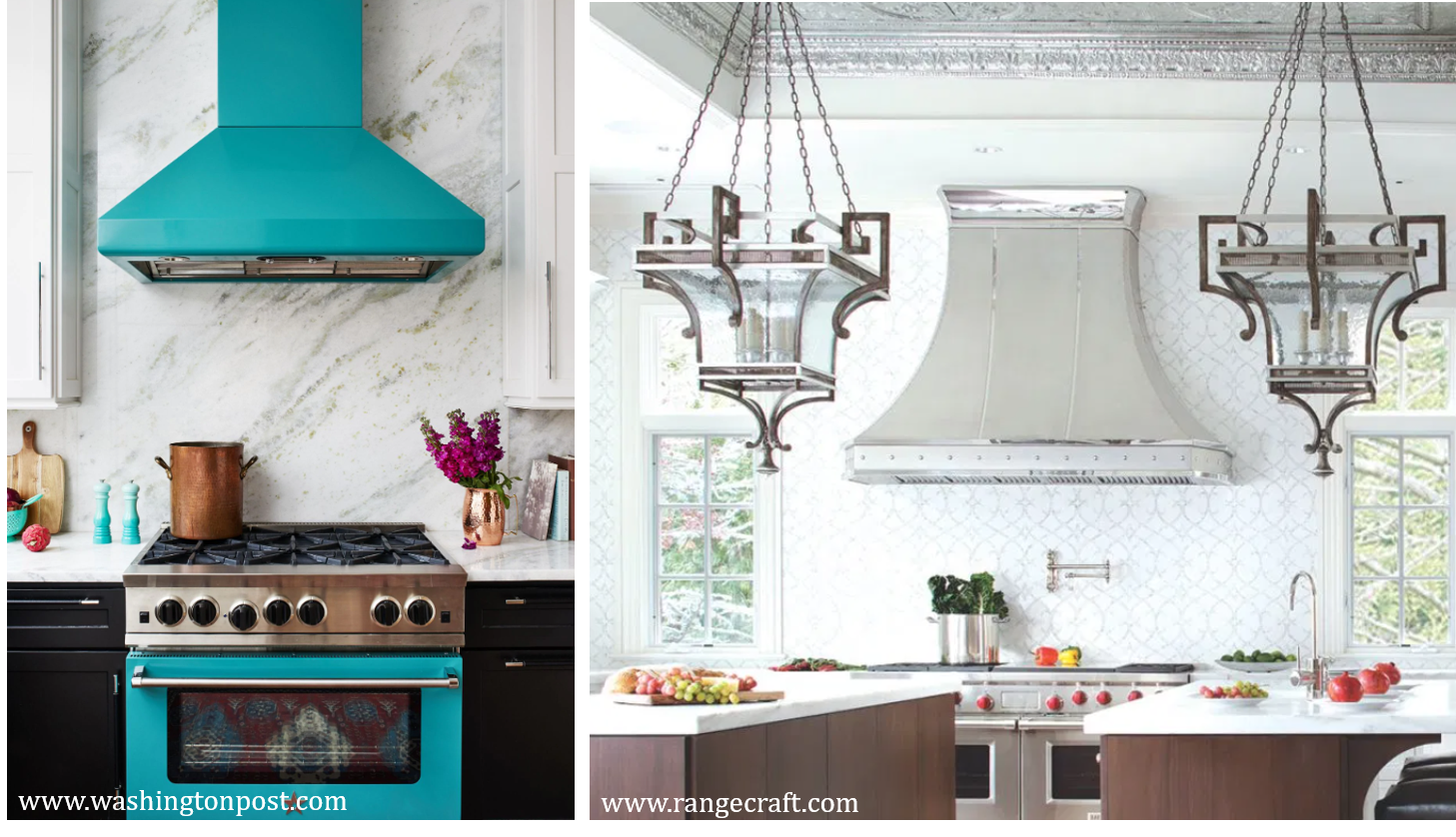 Moving on to sinks, in 2019, stone sinks were a big trend and while those are still popular, the trend this year is towards composite sinks, which are made from a variety of highly durable materials such as quartz dust and acrylic resins. They provide a similar look to stone sinks but are easier to maintain as they are naturally non-porous, unlike stone sinks which should be periodically resealed. Again, low maintenance seems to be the theme this year.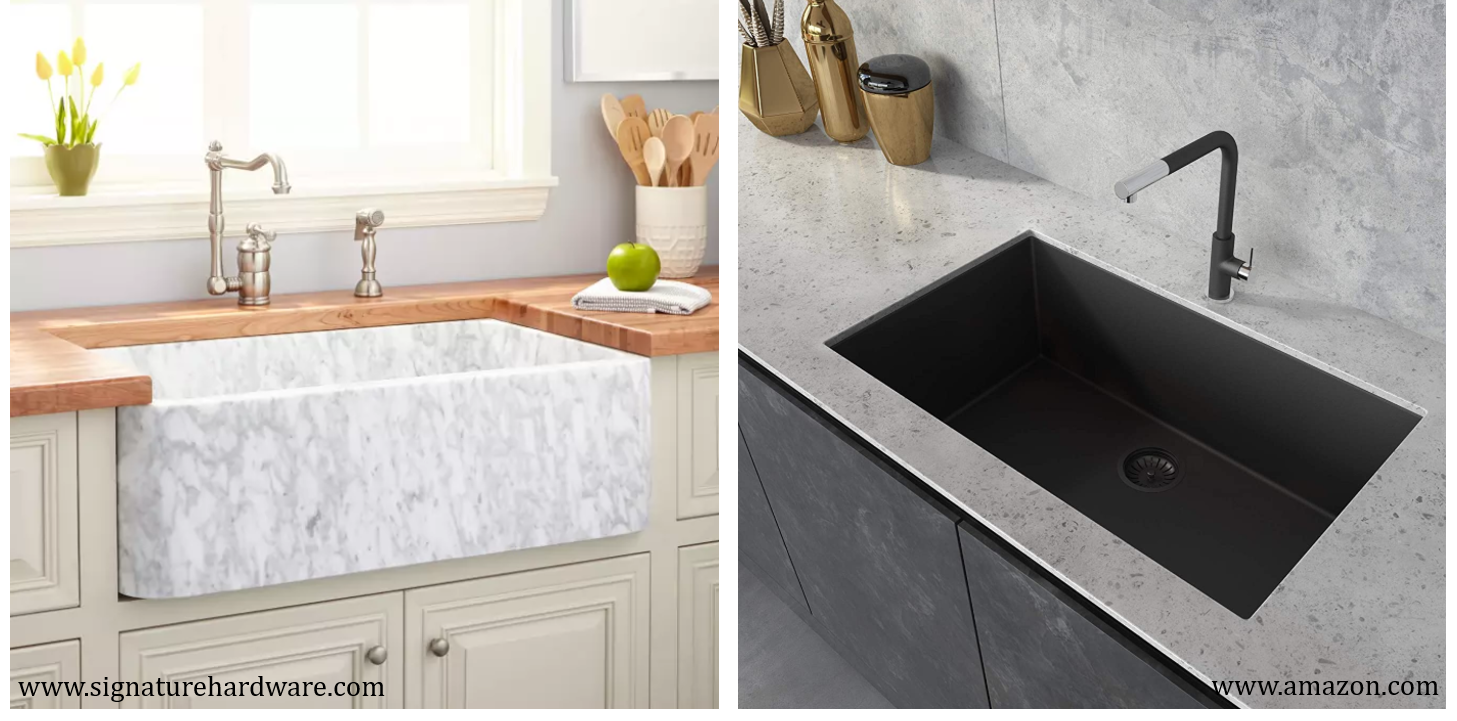 Trend #9 – Technology Trends Continue
Finally, l'm sure it's no surprise that smart kitchens are still a major trend in new builds and renovations. Specifically, upgrades like touchless faucets are becoming more common (I absolutely love mine!), the ability to control your lighting from your smart phone or tablet, and appliances that seem to be getting smarter each year. From an espresso machine that will allow you to brew your favorite beverage before you get out of bed with your smart phone – to smart refrigerators, which seem to be continuously advancing, with such features as alerting you when groceries are running low or even when items are starting to turn bad.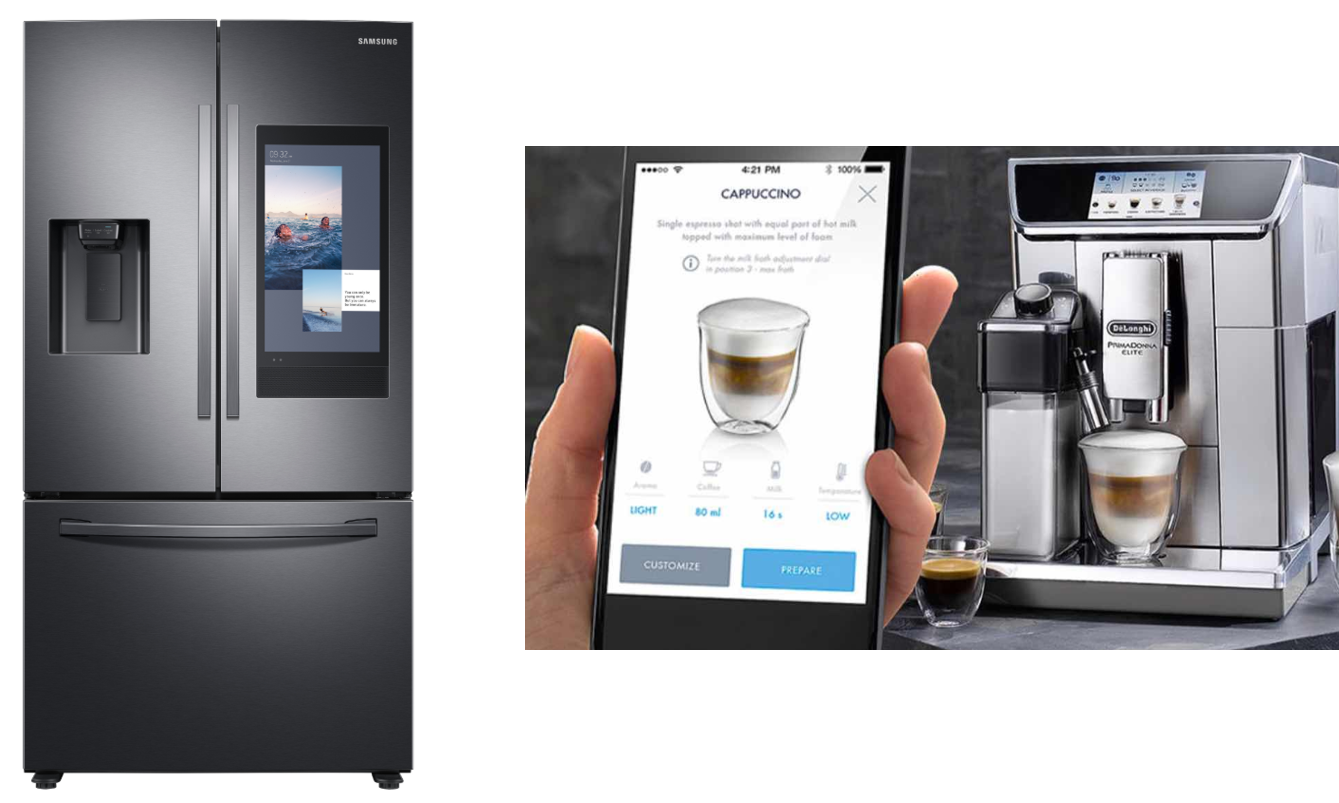 I am confident we will continue to see more advancement in smart kitchen technology in the years to come. Look out Jetson's – here we come!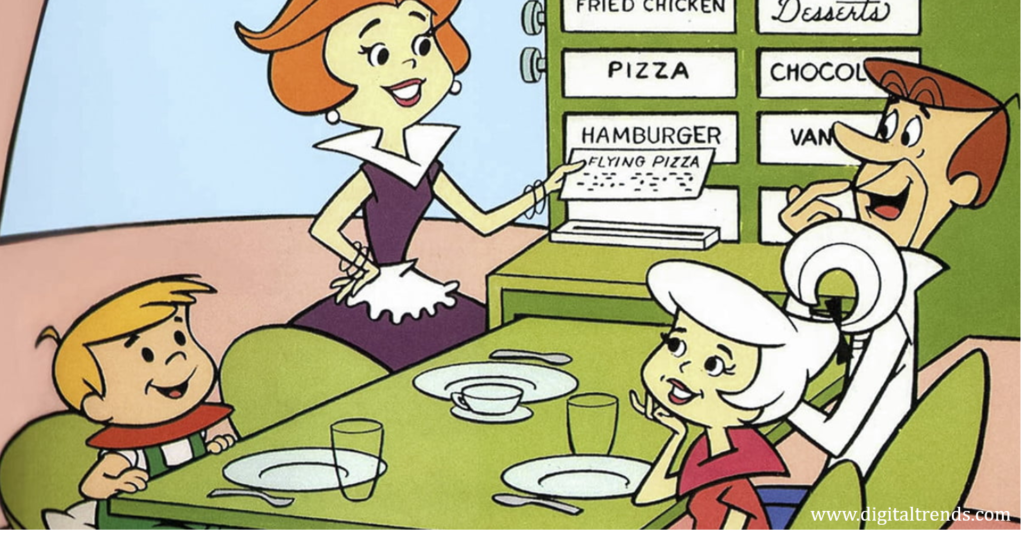 For other great kitchen design ideas, check out my course, "How to Design Your Dream Kitchen" which covers the A-Z of kitchen design – great for both non-designers and designers who are new to the world of kitchen design.
Happy Decorating!