The Challenge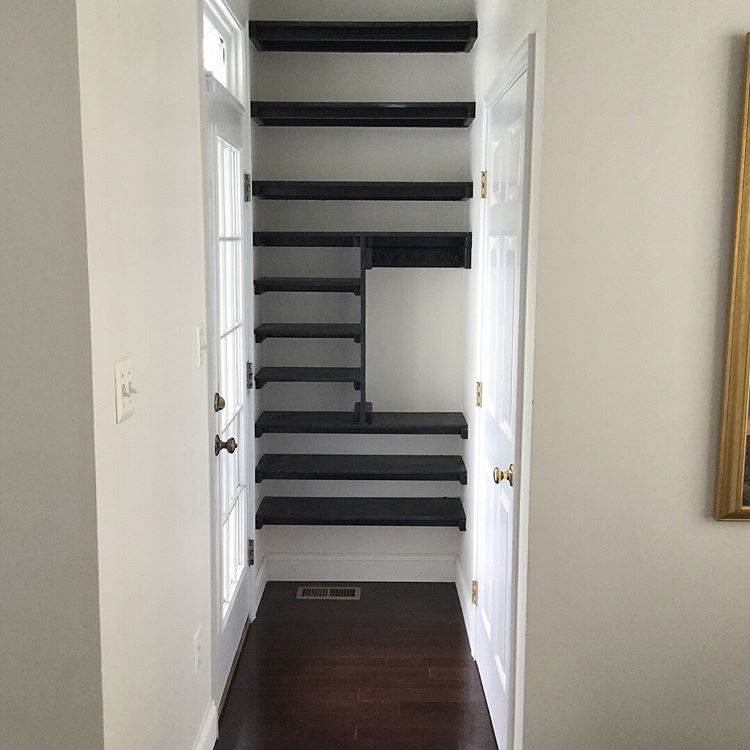 To transform a dark back door entrance with limited functionality into a chic, well styled and functional landing area.
The Solution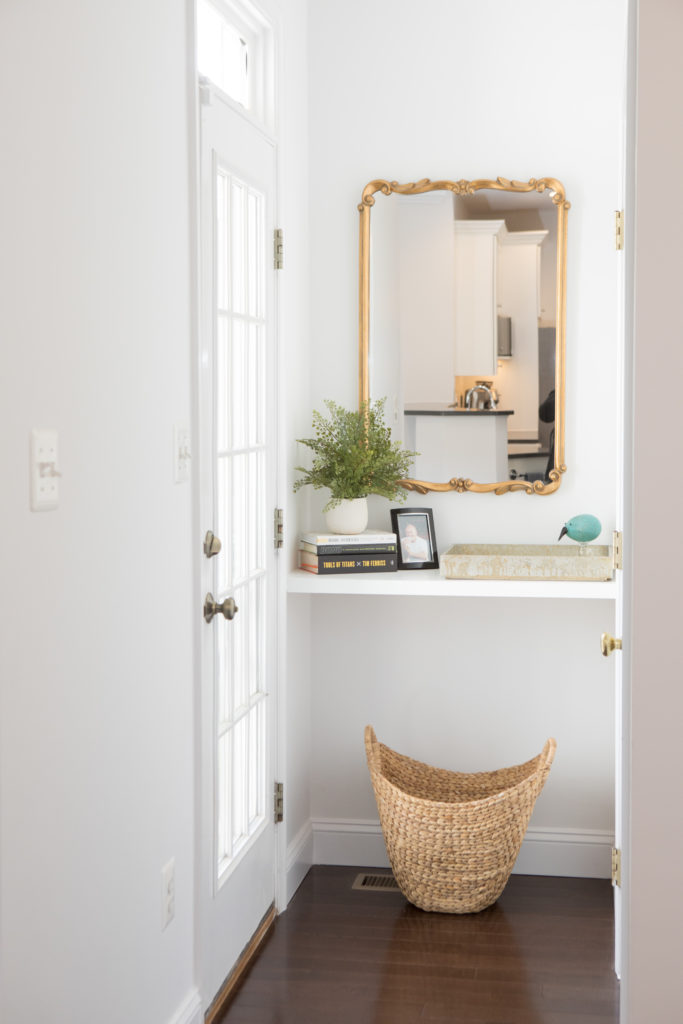 The previous owners had installed floor to ceiling dark shelves by the back door of this home. They simply did not work aesthetically or functionally. Aesthetically, the dark color made that area feel more cramped and narrow than it actually was, and functionally, it was completely the wrong type of shelving for a back door entrance where you simply need a landing place for mail, keys, shoes, etc.
Our solution for this area was to install a single white custom made shelf that was deep enough for a beautiful gold and silver tray that would be the perfect place for mail and keys. The shelf was also wide enough to include some additional books and accessories. We were able to source this beautiful gold French style mirror that not only helps to reflect light in that corner of the home, but it's always nice to have a mirror near an entrance/exit to a home so you can do a final check before you head out.
For a stylish shoe storage solution, we sourced a large seagrass basket to place under the shelf.
We were thrilled how this came out and this is now a beautiful and functional space!