Are you stumped on how to decorate
and light your windowless room?
I get it, I really do. Many of us, myself included, either have basements or other interior rooms without a window in sight. This can create quite the design challenge, so in this post, I'm going to share with you my favorite tips and tricks for not only brightening your room, but also help you to create the illusion of windows!

Use a Light Paint Color
My first go-to strategy for a windowless room is to use a light paint color, particularly a warm white, cream or beige.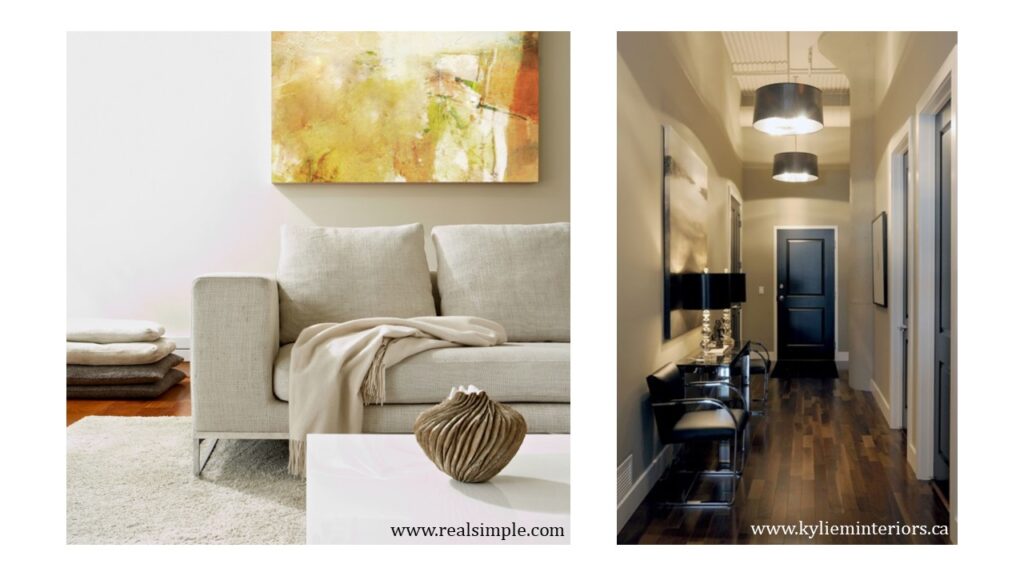 But if you prefer something with a cooler undertone, consider a light gray or greige, as these would look great as well. Just make sure that you are not using paint that has a flat finish, which absorbs light – instead, choose an eggshell finish, which has a slight reflective surface.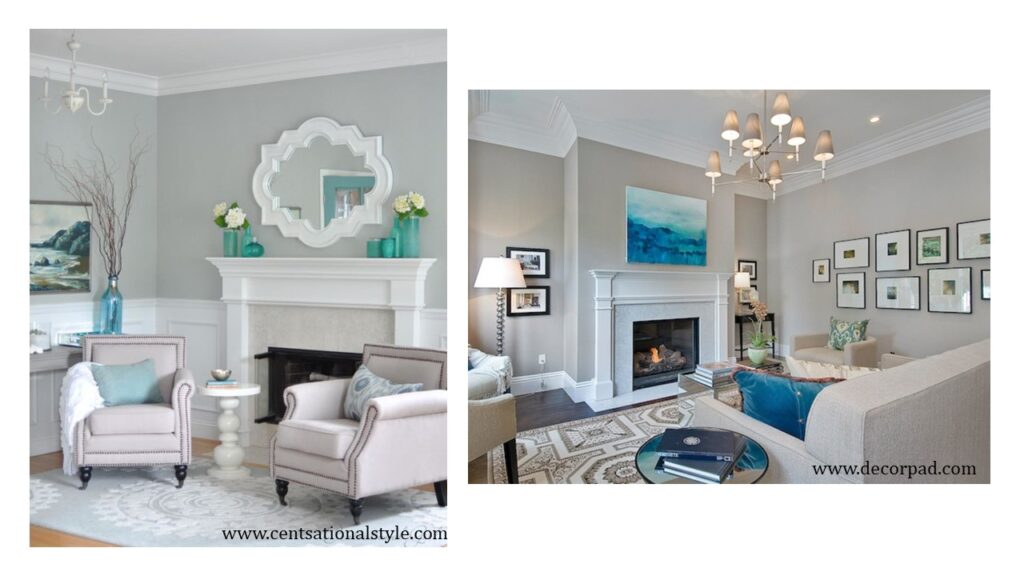 Use at Least 1 Large Mirror
I will also use at least 1 large mirror somewhere in the room. Mirrors are almost magical – they not only help to reflect any light in the room, whether it's artificial or natural, but they also provide the illusion of a window! So definitely look to incorporate a large mirror somewhere in your room.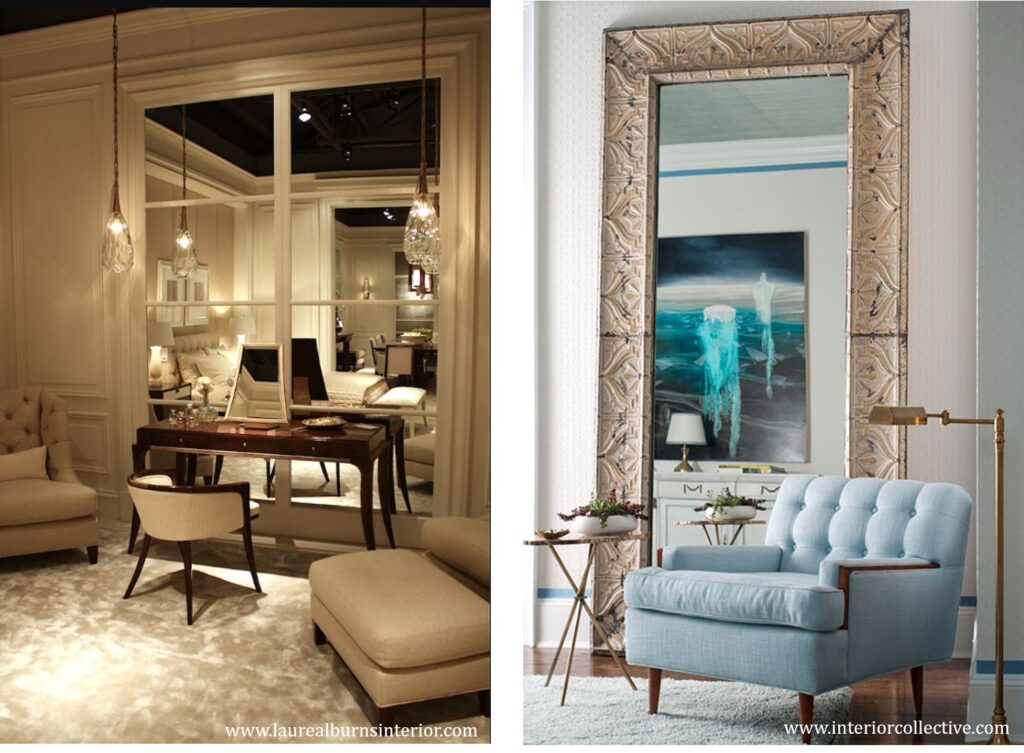 However, large mirrors like this are usually quite pricey, so for a more affordable solution, purchase a smaller mirror and place it over your sofa or any seating you have in the room. This has the added benefit of being placed where a window would normally be found.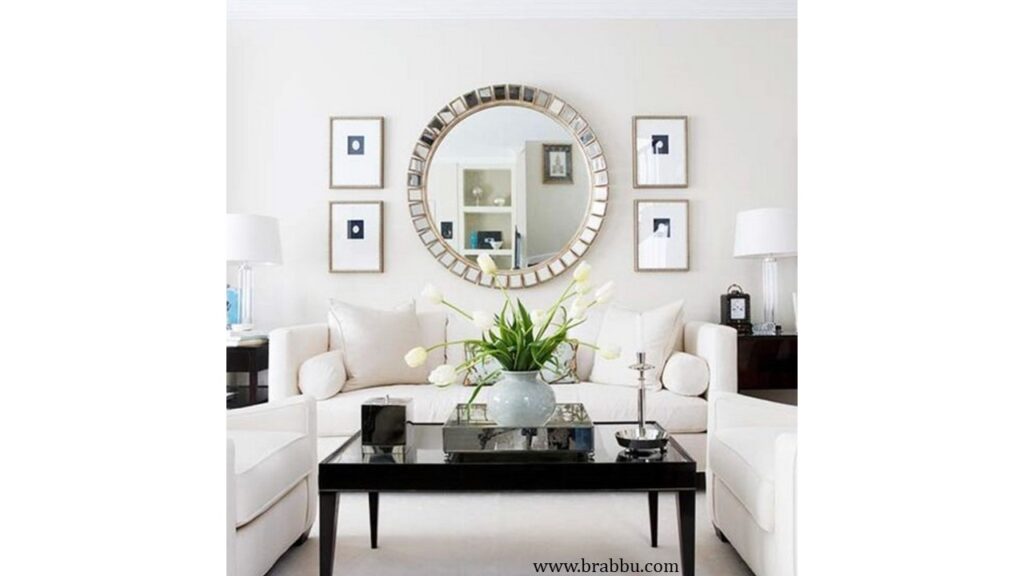 Create a Layered Lighting Scheme
Now let's really focus on the lighting. More specifically, you want to incorporate a strong, layered lighting scheme. In my lighting course, "How to Use Lighting Design to Transform Your Home", I go into a lot more detail on this topic, but in short, you want to include ambient lighting…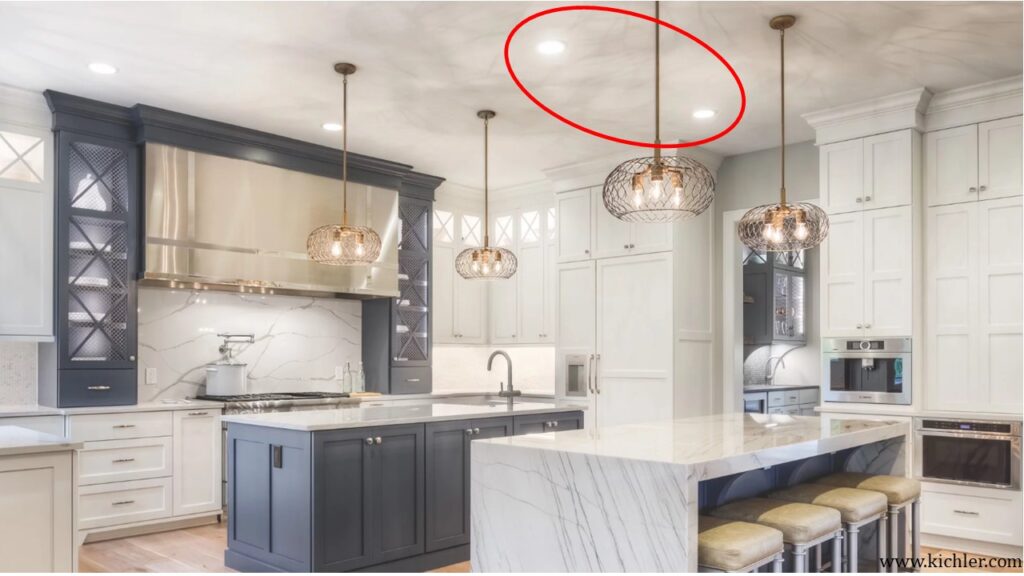 task lighting…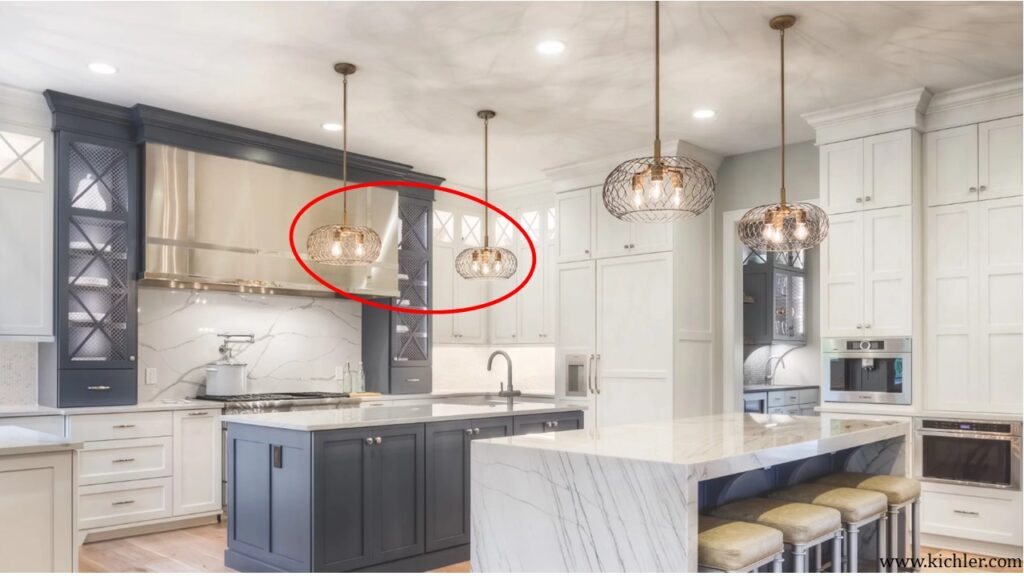 and accent lighting…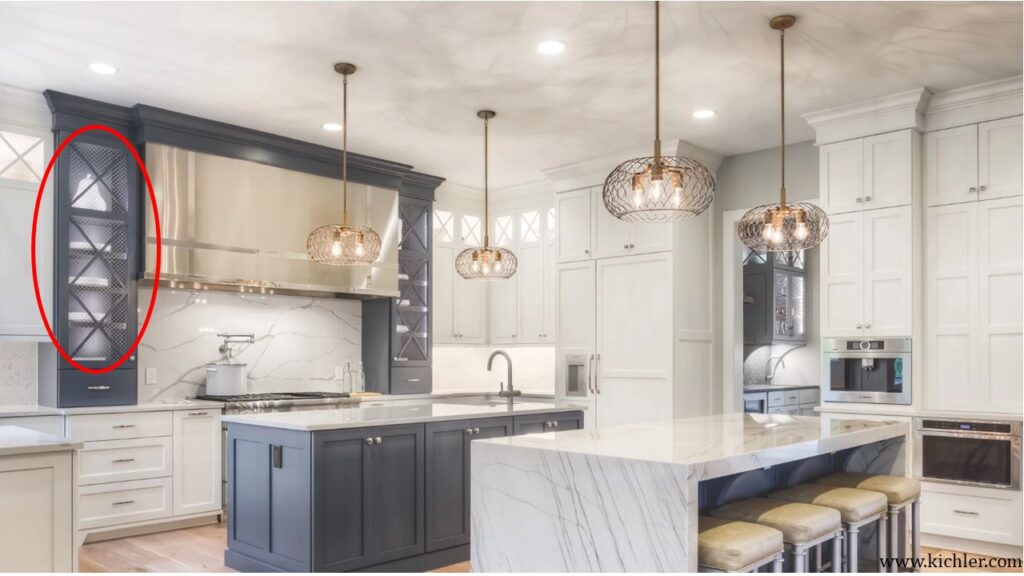 By using multiple layers of light you will really brighten your space, which always helps to visually expand the size of a room.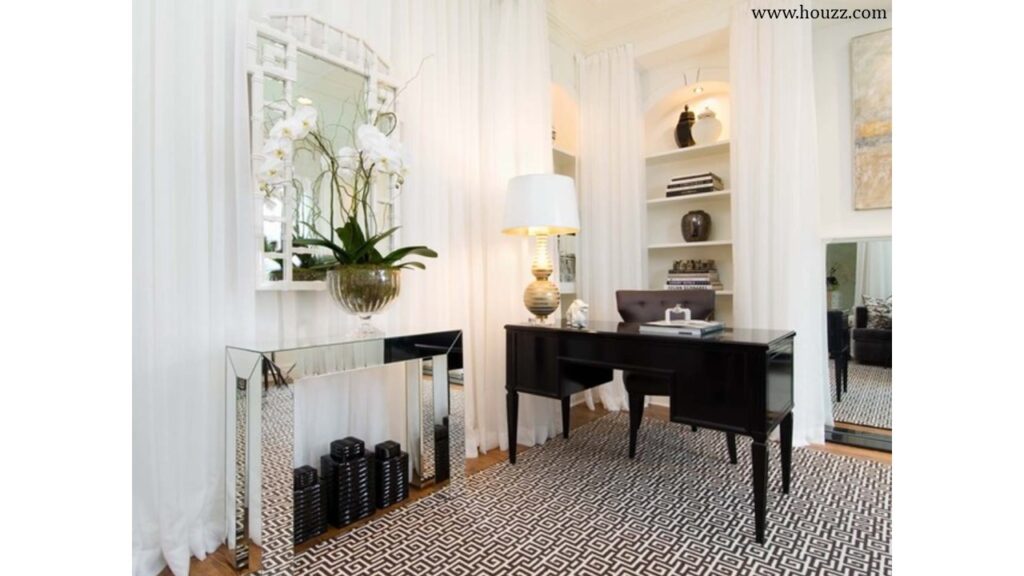 Incorporate a Large Piece of Artwork (or a Collage)
Another great trick for a windowless room is to incorporate a large piece of artwork, or a collage, to help break up the wall space. This is what windows typically do, so having a large piece of artwork will help to minimize the feeling that your walls are closing in on you.

Also, by including a dramatic and striking piece of artwork into your room, you can provide a great focal point, which will also help to distract from the fact that there aren't any windows.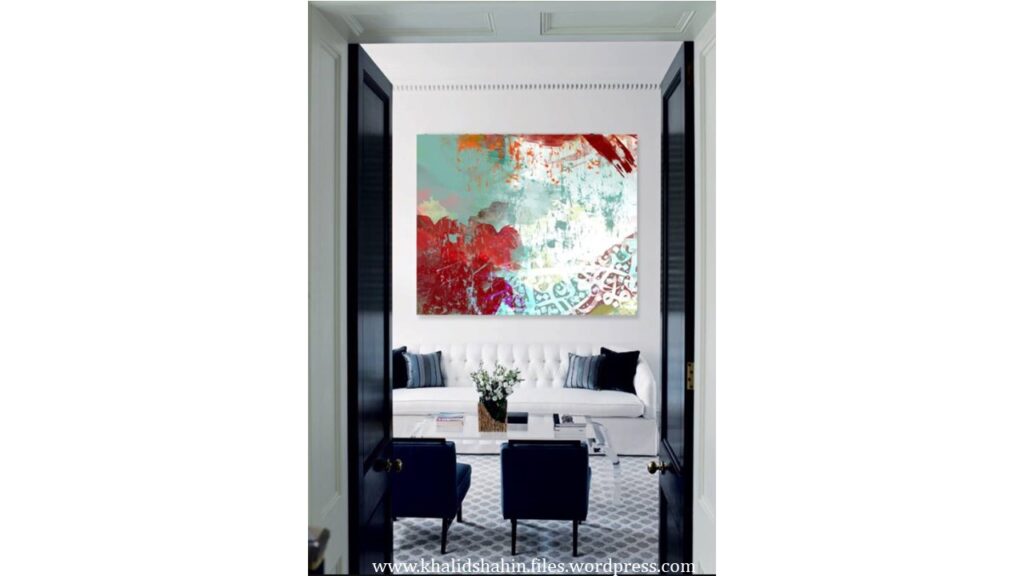 Hang Floor-to-Ceiling Drapes
Another one of my favorite designer tricks for a windowless room is to hang floor-to-ceiling drapes or curtains on the wall where a window might naturally be and just have those drapes pulled closed in an appropriate way.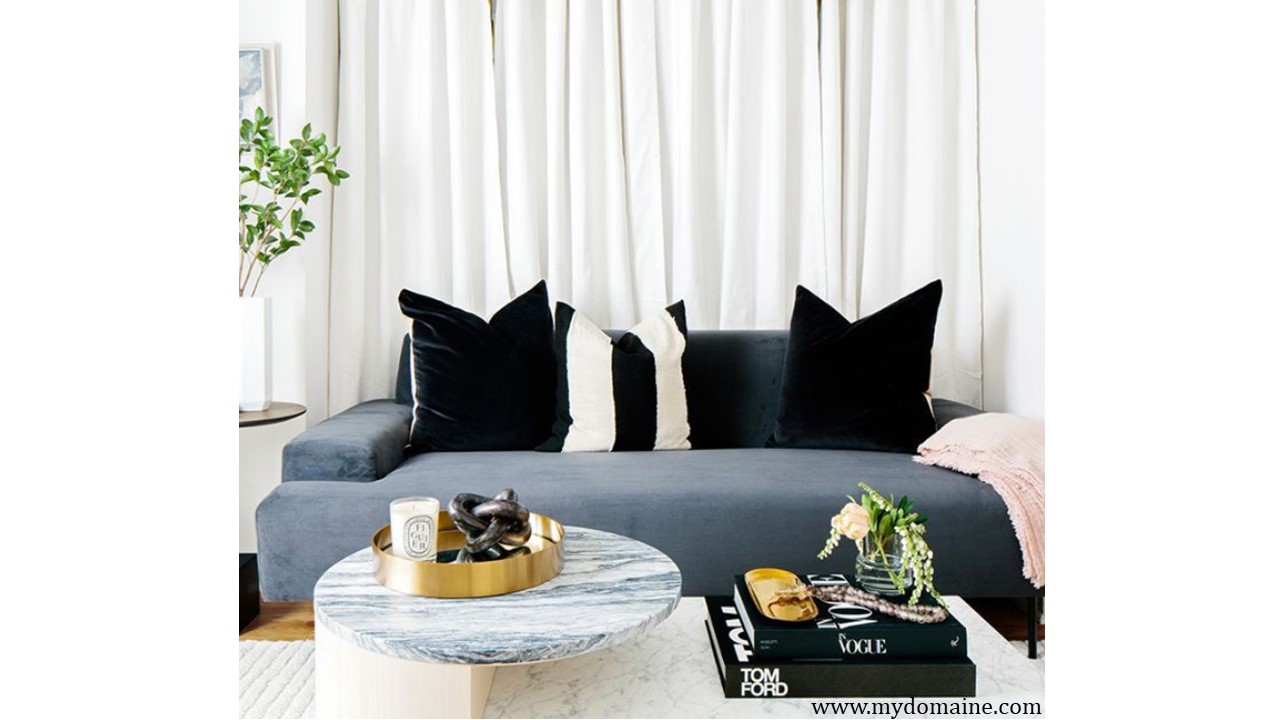 As you can see, it gives the impression that there is a window behind the drapes, and it will also soften the space visually, which is helpful for any design. You can also hang them on either side of a mirror of artwork like we see below, which also provides the impression that there are windows on either side.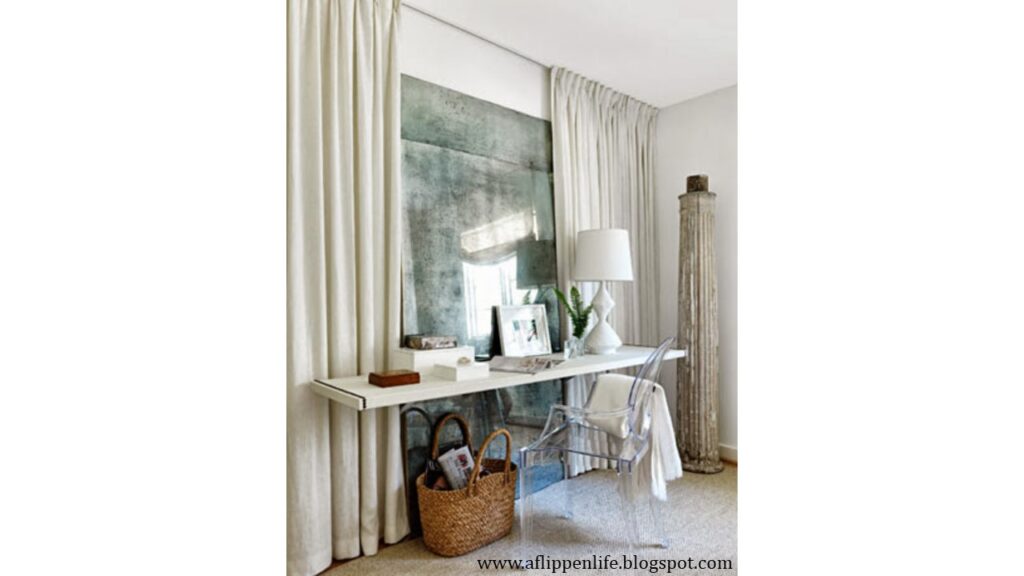 This is also a great trick for any off-set windows you have in your home.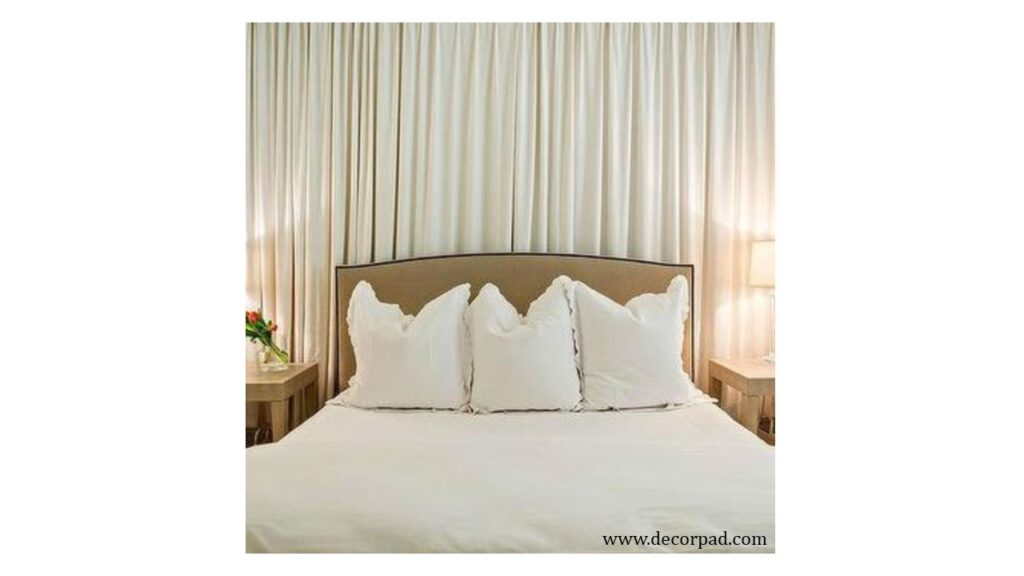 Include Silk Plants
Obviously, most real plants are not going to fare well in a windowless room, but every room should have greenery, as plants help to liven up and soften a space. So instead, invest in some good quality silk plants for your windowless room.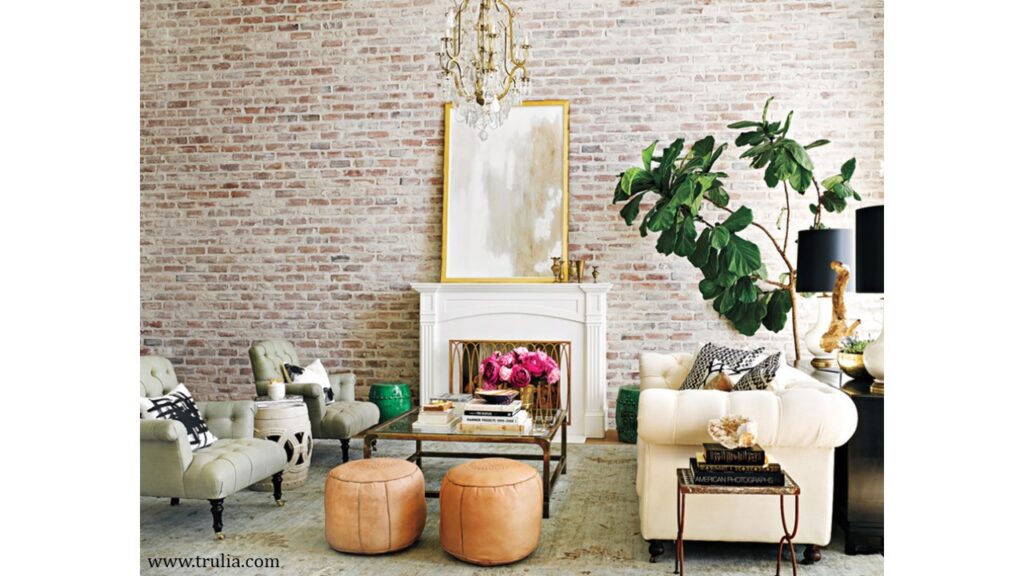 Whether that's a tree, some stems in a vase, or artificial flowers, by including some greenery into your room, you have again, unconsciously helped to provide the impression that natural light exists somewhere in this room.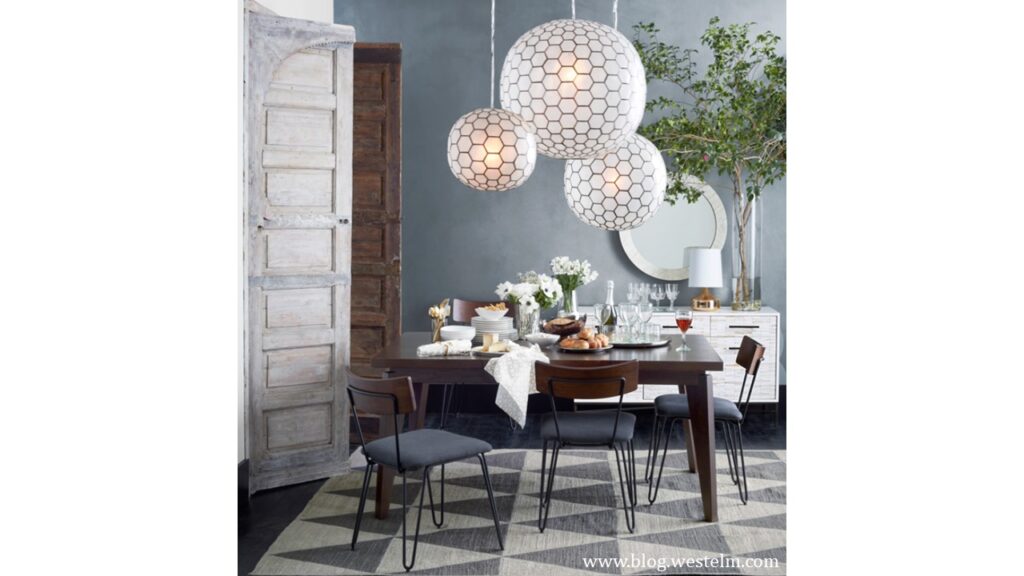 So to recap, here are my favorite 6 techniques for decorating a windowless room:
Use a Light Paint Color
Use at Least 1 Large Mirror
Create a Layered Lighting Scheme
Incorporate a Large Piece of Artwork (or a Collage)
Hang Floor-to-Ceiling Drapes
Include Silk Plants
I promise that by using these tried and true approaches, you too, will see what a difference it can make for taking your windowless room from sad to fab!
Happy Decorating!